News Flash For 2016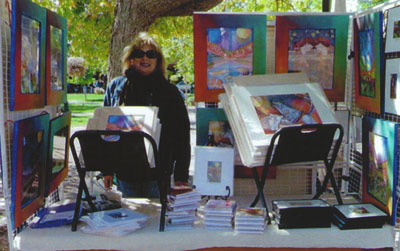 Summer on the historical Santa Fe Plaza
Welcome to 2016, I am looking forward to another year of creating art, exploring new mediums and further exploring EARTHSCAPES, SPIRIT ANIMALS and my series on COMMON GROUND. I have expanded my representation during 2015 and I hope that you are familiar with some of these great places! I am looking forward to a great year filled with love, compassion, health, good friends and family on a path with heart.
My work continues to be represented by COLOR & LIGHT located in Madrid New Mexico, 505.424.7877, colorlightarts.com.
The Art Loft in Mayville, New York, will be opening a second gallery called Artloft Too and they will continue to represent my giclees, originals, cards and cutting boards in their newest location. 716-753-5638, www.theartloft.org
My work is now represented in the ALBUQUERQUE ART MUSEUM gift shop, albuquerquemuseum.org/art
My cutting boards continue to be represented in the Earth Spirits gift shop at the Albuquerque Sunport, avilaretail.com
My cards amd cutting boards can be seen at the SANTA FE BOTANICAL GARDEN gift shop at museum hill, santafebotanicalgarden.org
During the market season my cutting boards are represented at the SANTA FE FARMERS MARKET gift shop, santafefarmersmarket.com
Wholesale orders are now being offered. Please contact me for price and shipping details at 505 577 6981 or send an email from my contact page.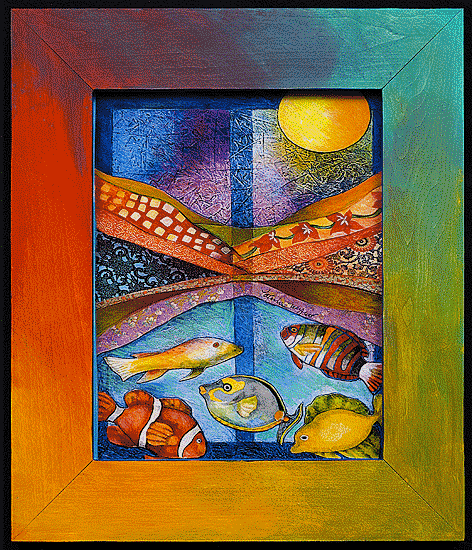 Passing on myth or story through painting is an
ancient artistic tradition. The land, the people, the
animals and their stories have inspired my mixed
media paintings. Click here to view portfolio pages.