Order
Wholesale orders are now being offered. Please contact me for price and shipping details at 505 577 6981 or email me at patriciawyattarts@comcast.net

Payment methods accepted are Visa, Mastercard, Discover or
check. American Express and credit card customers can also order
through the PayPal portal on the bottom of each of the portfolio pages.
Contact
Patricia Wyatt Fine Art
100 San Salvador Lane
Sante Fe, New Mexico, 87501
505.577.6981
patriciawyattarts@comcast.net

I also show my work on the historic plaza in Santa Fe, New Mexico
and by appointment at my studio in Santa Fe.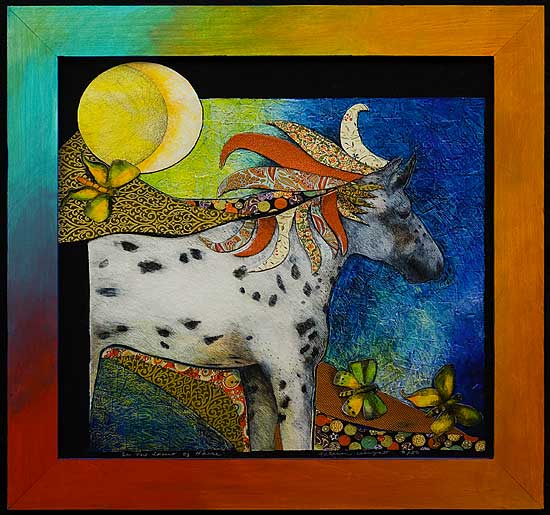 Spirit Of Horse